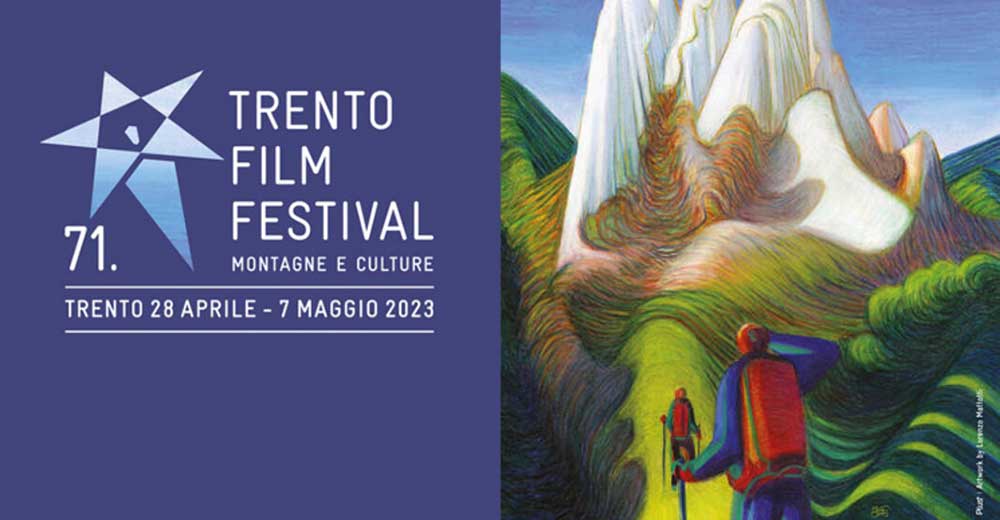 Short Film News (SFN)- Iranian shorts "The Dream of a Horse" and "Deer" will compete in different sections of the 71st edition of the Trento Film Festival in Italy.
The event, which focuses on mountain films, will take place in Trento from April 28 to May 7.
"The Dream of a Horse" will be screened in High Lands, a section dedicated to screening creative documentaries on mountain people, traditions and shifting landscapes.
In this documentary, director Marjan Khosravi follows Shahnaz, the oldest daughter of a nomad family, who loves writing and her stories are inspired by her lifestyle. Her father wants to marry her off to better the family's condition, but Shahnaz wants to pursue bigger dreams.
Directed by Hadi Babaifar, "Deer" will be shown in the official competition, which features the most exciting and original recent documentaries and short films that compete for the Gold and Silver Gentians.
The drama is about a little boy, who has to watch helplessly while his sick brother struggles to remain alive. When his parents take him away to relatives, Ehsan sets off for home again through the snowy night, to defend his brother against the angel of death.
Over 130 films and more than 150 events for all ages are scheduled in the Trento Film Festival, to explore mountain stories and cultures from all over the world.
"We like to think of the Trento Film Festival as the wise man pointing at the moon, hoping that nobody will limit themselves to looking at the finger, but rather that our public will look towards the sky with courage and determination, searching for answers and new routes to follow, the festival's president, Mauro Leveghi, said in a press release published last Thursday.
The festival will see the participation of Italian and international guests such as mountaineers Herve Barmasse, Tamara Lunger, Alex Txikon, Silvia Vidal, David Gottler and Thomas Huber, writer and climber Anna Fleming, explorer Alex Bellini, writers Mauro Corona, Francesca Melandri, Enrico Camanni, Tiziano Fratus and Davide Longo, actress Violante Placido, photographer Jim Herrington, journalist and screenwriter Andrea Purgatori and many others.